E-commerce New Era
Shopping online has been a trend for many years especially in developed countries. We transferred walk-in shopping to browse items online. Moreover, the increasing pace of non-cash payments around the globe. The United Kingdom had the third-largest e-commerce market in the world in 2019. Therefore, by 2021, roughly 93 per cent of UK internet users are expected to do online shopping. That is the highest online shopping penetration rate in Europe. Bases on that, the system of online shopping will be more mature and easier.
We embarked on the market of payment solutions for years, as an official partner of WeChat Pay and Alipay. Building customised payment solutions to connect Western businesses with Chinese clients through Chinese payment habits – WeChat Pay and Alipay. A payment service provider allows payment by scanning a QR code in one second. We shared a similar mission and vision. We help to link up overseas business with China, making payment as easy as it can.
Growing with the rise of online shopping in the United Kingdom. We know the time-consuming information input while shopping online for debit/credit cards. WeChat Pay and Alipay reduce friction and create those types of hassle-free experiences for merchants and customers. When Shopping online, customers make the payments by transferring to a website which is connected to WeChat Pay or Alipay in one second without any information input. With this payment solution from GlobePay, we are pleased today to announce a new solution that will drive e-commerce into the next era: WeChat Pay and Alipay – GlobePay.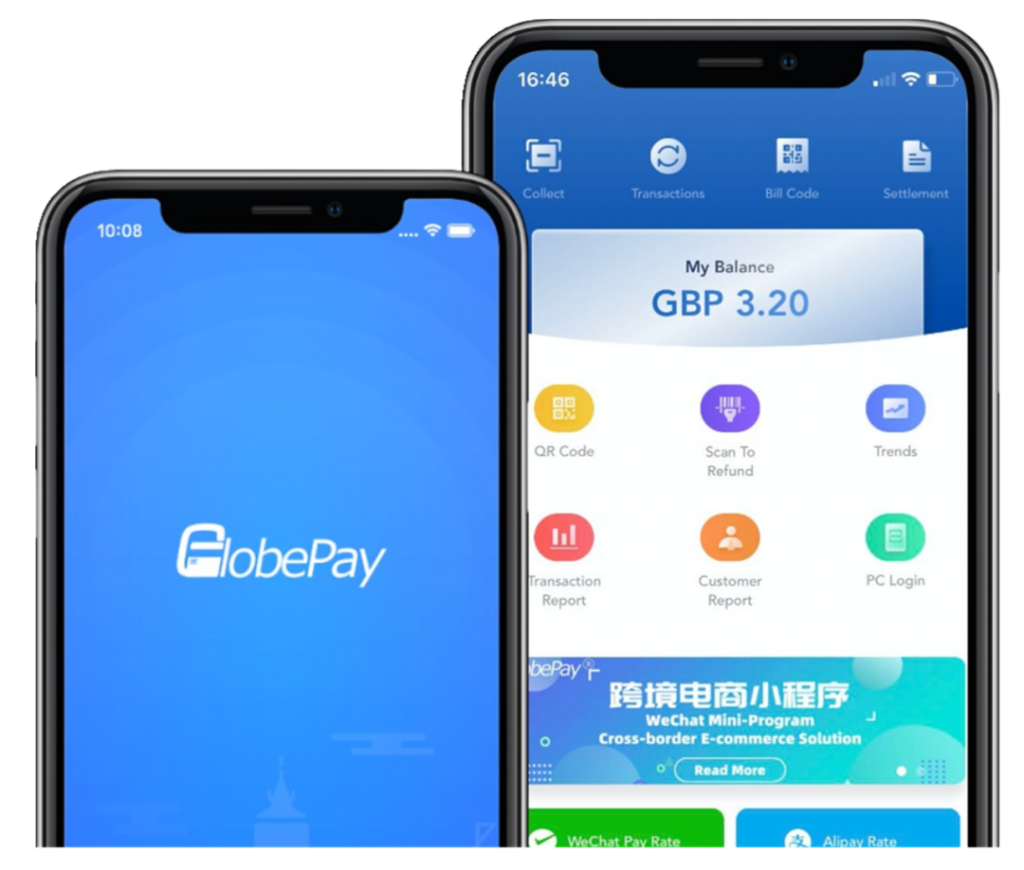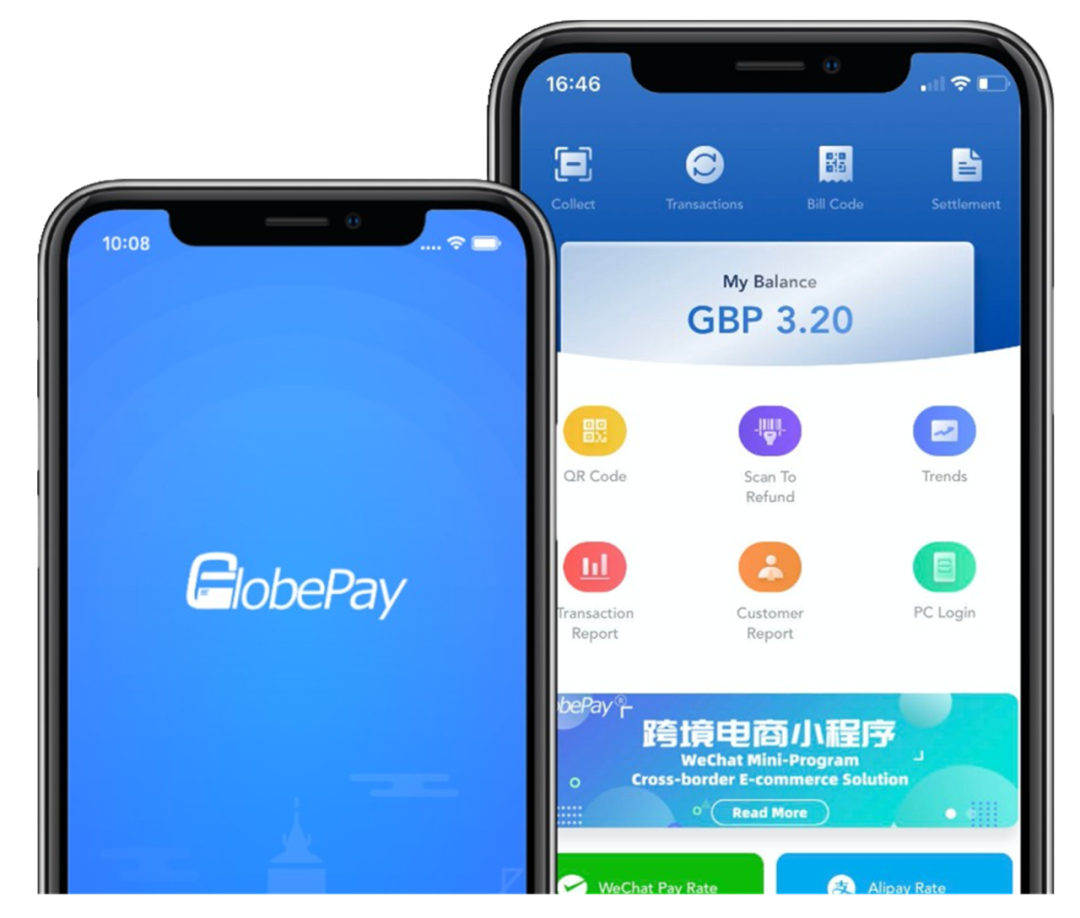 What GlobePay can help your E-commerce business
GlobePay connects Chinese customers all over the world to UK merchants through a fast payment solution through the steady relationship with WeChat Pay and Alipay. Meeting the specific needs of the Chinese market, also as an e-commerce solution provider all in one. We provide the online API installation package with online collection requirements, which make it easy for merchants to collect revenue of business online. The platform nearly any business access to a flexible, customisable that supports:
QR code gateway
JSAPI gateway
Mobile H5 gateway
APP gateway
Third-party gateway (WeChat Official Account, WeChat store, Mini-program, etc.)
As both WeChat Pay and Alipay enable to access over 1 billion active users, online shopping websites in the UK are able to get in touch with all the targets from China and make business grow. We are at a moment in time when we can finally put the same tech and capabilities in the hands of all businesses. We are bringing our vision of open commerce and partnership to life with the WeChat pay and Alipay at GlobePay – to power commerce in a way that allows more businesses and Chinese to participate in the benefits of the Asia-China economy. That's our goal. We want to help more businesses grow thrive and share the market of China in today's world. It's easier at GlobePay in the future.
The merchants can start the journey of the Chinese market by signing up at GlobePay today. We know that connecting buyers and sellers no matter where or how they do business can create more opportunities, jobs, and growth.